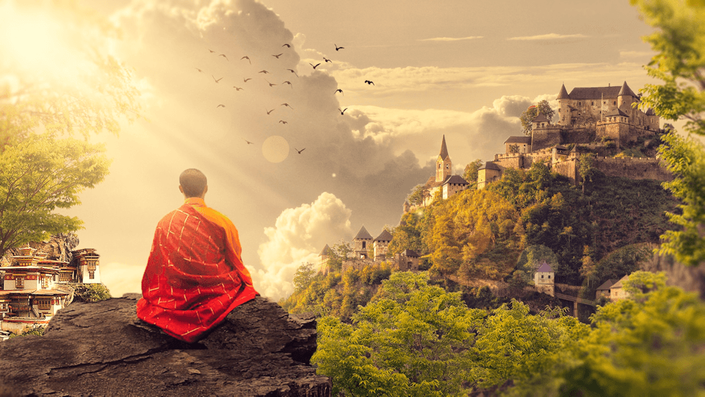 The Trading Temple
This guided visualization speaks of the reverence we can have with our chosen career as trader, freeing us to be both good people AND successful traders.
The Trading Temple is a Guided Visualization.
The traders who come to the Mind Muscles™ Academy for support and growth are really, really good people. They care about themselves, their community and making the world a better place. However, subconsciously, because of their goodness, there are often parts of themselves that aren't comfortable with creating wealth as a trader. It just doesn't fit all the moral expectations of hard work that are part of our growing up.

"I especially like the Trading Temple and the Master Traders Home. They clearly address two of my issues and allow for a great experience that can be shaped and re-lived over and over again. I will definitely use these recordings in my journey. Thank you so much!!"
- Martin S., Trader, USA
Your Instructor
Richard Friesen is the founder and CEO of the Mind Muscles Academy, and your instructor for this course. Rich works with financial professionals, independent traders, business leaders and entrepreneurs who want to expand their mental game to make more consistent profits. With in depth experience as a broker, floor trader, financial software developer and entrepreneur, he brings concrete real world experience to his clients.
Rich founded Trade Management LLC, one of the most consistently profitable options and equity trading firms on the floor of the PSE. He created a way to visualize option values that enabled his floor traders to instantly execute trading opportunities.
Rich also holds a B.A. in Philosophy, a Masters Degree in Clinical Psychology and is a graduate of the Gestalt Institute in San Francisco along with Master's certification in Neuro Linguistic Programming (NLP). His background in psychology has been instrumental in his development of his Mind Muscles™ training programs that supports the financial and business community.
Course Curriculum
Guided Visualization: The Trading Temple
Available in days
days after you enroll