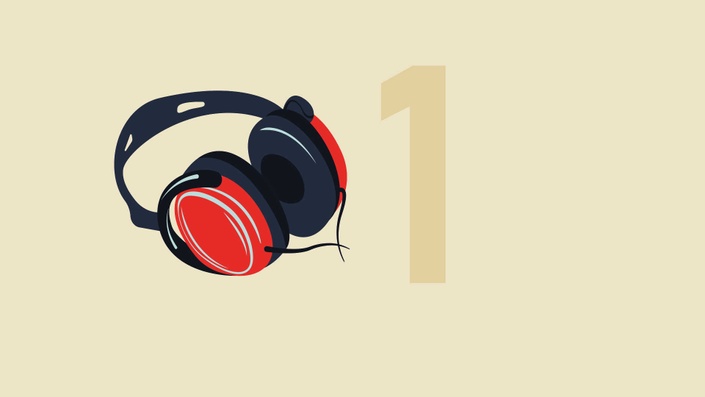 Series 1: Topstep and Rich Friesen Audio Seminars
10 Audio Mini Seminars by Rich Friesen and Topstep you can download and listen to on any device, even in your car.
The Topstep Audio Seminars are the results of a joint project I have been working on to help their traders expand their mental game and deliver consistent profits.
The result is a weekly audio seminar series that covers the topics most important to these emerging traders - and although these are normally only available to Topstep members, now you can listen to all of these audio seminars just like you were actually there.
Each of the audio seminars in this Series ranges from 17 to 52 minutes, is concise and jam-packed with actionable ideas for improving your trading mindset.
No hype, no bs - just straight value for every trader who wants to increase their consistent profitability. Get priceless trader education anywhere, anytime - even while you're driving on your daily commute, working out at the gym or painting the house.
My goal is to give you enormous value as a way to start a long term relationship. Price doesn't always represent value. The price is cheap, the value is great. I want to start our relationship by exceeding your expectations.
-Rich
---
Each 10-unit series is $47 - that's less than $5 per seminar.Series 1 contains the following titles:
1. Fear: As traders we fear losing money, and this fear intensifies every time we lose. When we are in fear, we are trading from a different brain compared to when we are relaxed. Yes, there is a solution - fear can be controlled by creating a break state through exaggeration.

2. Learning to Trade, From Start to Success: See my blog post on this subject!

3. Mental Aspects of Summer Trading: Trading during the summer months can present its own set of problems. Instead of rushing into trades, we should put this period to good use studying market moods and which strategy to use on each market mood. You can decide to trade only when the market suits you.

4. Mind Traps: There are 3 main trading biases which cause a great deal of loss to traders. You need to know how to avoid these and where to focus your mind to get consistent profitability.

5. Panic and Power: Panic is a physiological reaction which is a part of our core survival strategy. In trading we create internal panic, questioning our trading ability and seeing ourselves failing. Fear takes over and the rest is history. Learn how to break this cycle, be more aware and present and recognize opportunity.

6. Pressure to make money: The driving need to be successful can translate into self-sabotage. When we are handed what appears to be a juicy opportunity our physiology and brain chemicals change and we don't follow our system and it's easy to make irrational trading decisions that are not part of our strategy.

7. Process of Success: True transparency is important in order for you to successfully deal with your issues. Progress is going to be sloppy but it is real progress. We have a formula which allows you to develop repeated behaviors which enable you to do complex activities. You will be aware of your thoughts and be fully present on the market place, with the mantra of a master trader.

8. Roots of Evil: Sometimes we just can't follow the rules we set for ourselves. We spend a lot of time developing a trading strategy only to sabotage ourselves when something triggers our primitive survival mechanisms. Tools for handling fear and knee jerk responses.

9. Self Sabotage: This puts us on a dead-end road as traders. We have to understand that all behavior has a positive intention, and bring ourselves to a place of awareness, acceptance and action; and ultimately deep confidence not in winning but in executing our strategy.

10. Success and Destruction: Our brains are built for survival and pattern recognition. Trading triggers our survival pattern - when we lose, our brain responds as though there is a predator chasing us and we feel the destructive emotion of fear. Learn how to create success in your trading using the same powerful pattern recognition that allows new, profitable behaviors to be intentionally created.

Your Instructor
Richard Friesen is the founder and CEO of the Mind Muscles Academy, and your instructor for this course. Rich works with financial professionals, independent traders, business leaders and entrepreneurs who want to expand their mental game to make more consistent profits. With in depth experience as a broker, floor trader, financial software developer and entrepreneur, he brings concrete real world experience to his clients.
Rich founded Trade Management LLC, one of the most consistently profitable options and equity trading firms on the floor of the PSE. He created a way to visualize option values that enabled his floor traders to instantly execute trading opportunities.
Rich also holds a B.A. in Philosophy, a Masters Degree in Clinical Psychology and is a graduate of the Gestalt Institute in San Francisco along with Master's certification in Neuro Linguistic Programming (NLP). His background in psychology has been instrumental in his development of his Mind Muscles™ training programs that supports the financial and business community.