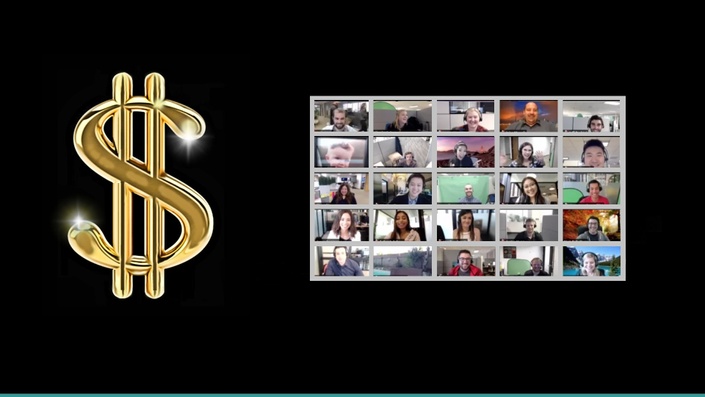 Wealth Workshops - Live Online Meetings and Group Support
Weekly meetings to learn, grow, share and support our Money-Positive community
Get Access Now
Do you have the relationship with money you really want?
Are you well off, yet have lost meaning and purpose?
Do you have a lifetime experience of struggling to make ends meet?
Have you tried all the New Age remedies and feel disappointed?
Please join our global support group as we explore and expand a positive relationship with Money.
When you become part of our community, you will receive:
An advanced copy of the book "Conversations with Money" before it is published, as well as the opportunity to contribute to it's content and build upon the foundation the Beta members laid.
Participation in a series of online classes with the author, Richard Friesen. In each live session we will address one of the mind traps that keep us from the success we all want. This course is for those who are willing to be fully engaged, experience the exercises and play with the homework.
Ability to contribute to your fellow members and the development of an online course.
Lifetime access to the course materials and live class recordings, so you can always return to the source and take the course again to stay on track.
Course Curriculum:
The course curriculum is as listed below. We also have assigned chapters from my book "Conversations with Money."
WEEK 1: Welcome and Best Practices
WEEK 2: Golden Keys to Rapport
WEEK 3: What Does Money Think About You? 3 Chair Exercise.
WEEK 4: Certificates of Appreciation
WEEK 5: Cultural Beliefs and Capital
WEEK 6: Shame and Blame
WEEK 7: Wealth and Poverty
WEEK 8: Delivering Value with Rapport.
What will you experience as a participant in this supportive community?
Relief from the internal self doubts and criticisms
Less stress from our cultural demands
Value money without the conflicting beliefs
Instead of beating yourself up, feel rapport with your inner voices
Feel rapport with your chosen career
Instead of guilt, feel rapport with your success and money
Being "in the zone" also means that incredible feeling of relief when your values, beliefs and behaviors are in rapport with your wealth and financial goals.
As part of our community, we will work together on the financial issues that matter to you. Your progress will contribute to the course and the community of people who want more for their lives.
You will receive personal attention to learn more about yourself and how best to plan and execute your consistent financial growth.
Cost? We simply ask for a one time enrollment fee of $247. Why only $247, since this course has 8 live classes?
Although my personal coaching courses at $5k are out of the price range of most struggling traders, I want to engage as many people as possible to create a community of traders who understand how money impacts and expands their lives and their trading.
This represents your commitment to showing up and testing a new mindset that serves you better.
We take the complexity of the psychology of money that comes from a solid foundation of neuroscience, behavioral economics, NLP and years of training professional traders and money managers - and bring you a "Conversation with Money" that takes easy steps to revitalizing your financial life.
This invitation is limited in time and attendance
Upon enrollment, you will be taken to a page with instructions on what to do next, and an assessment to complete to benchmark your current relationship with wealth and money.